Borrisokane Community College School Notes
U15 Boys Soccer Squad Munster Champions
Well done to our U15's who played their hearts out to win the Munster Final on a scoreline of 4-2. The hard work put in by the panel and team coach Ms. Cunningham at the many training sessions over the year was the key to success.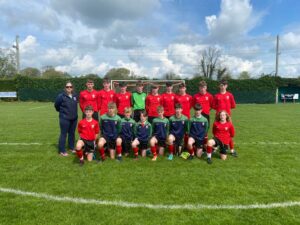 Borrisokane Community College U15 Boys soccer team who won the Munster Final last week.
Junk Kouture 'On Pointe'
Congratulations to students Emma and Orlagh and teacher Ms. Eileen Forde on reaching the World Finals of Junk Kouture.
The hard work, time and dedication to creating the design followed up with Emma putting in an amazing performance on stage resulted in the qualification to travel to Abu Dhabi to perform in the first-ever Junk Kouture World Final where they will compete with their peers from across the world.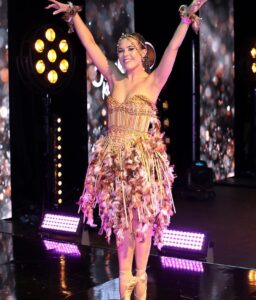 Representing Borrisokane Community College in the National Final of Junk Jouture prior to qualifying for the World Junk Kouture Final.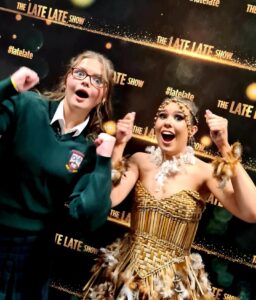 Excited to be on the Late Late Show with their Junk Kouture outfit which appeared on last weeks Late Late Show.
'Back to the 80's
Our TY show is coming up on Wed 18th and Thurs 19th.  Tickets can be book on www.eventbrite.ie.  Books your tickets for a great night of entertainment.
TY Trip to Moylussa
TY Active School Flag group had a great day on a hike up Moylussa.  It was a great activity for the group after a very active year for them and the whole school community. Thanks to Ms. Kenny and Mr. O'Connell for travelling with students.
East Munster Athletics
Well done to everyone who travelled to the East Munster Schools Athletics competition in Waterford during the week.  Hannah Deasy won gold in the senior javelin and bronze in the 100m hurdles.  Louise Deasy won silver in the triple jump and a new pb of 9.90m.  Also April slevin, Shauna Egan and Sibo Mavuso did great in their sprint events.  Thanks to Ms. Morgan for travelling with the students.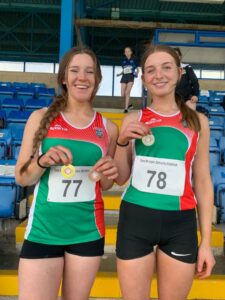 Borrisokane Community College students won medals at the East Munster Athletics Competition.