Students taking part in the traditional Leaving Certificate will also be offered two link modules to give a more vocationally oriented curriculum. The link modules are:
Preparation for the World of Work
Work Experience
These link modules are assessed by producing a folder over the two years of the Leaving Certificate and also an exam at the end of the second year. Students will be awarded points on the successful completion of the link modules which can be used to increase their Leaving Certificate points for entry to colleges.
LCVP Programme
The LCVP provides a balance between the traditional Leaving Certificate and the development of skills and qualities that will be needed in the lives of students on leaving school for further education or work.
Typical Activities: Invited Visitors, Site Visits, Case Studies, Team Enterprises, Work Experience, Using Computers & Video Interviews​.
Transferable Skills: skills equally relevant to young people progressing to further study, working for themselves or going directly into employment – Basic Skills (incl. IT), Motivation to Learn,Communication, Initiative & Enterprise & Decision Making​.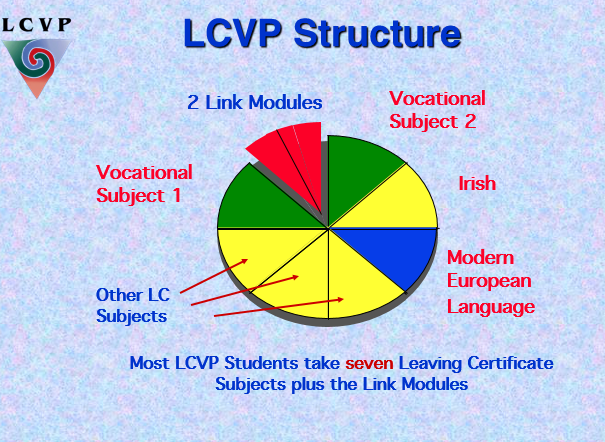 Mr Dunne's 6th year LCVP students on a recent trip to Trinity College and The Shelbourne Hotel.
As part of the Link Module entitled The World of Work, students are required to plan a visit out of the classroom. This is a very valuable opportunity for LCVP students as these events allow them to visit companies and learn what a typical working day might look like in  a certain industry or field. Students learn about the company as well as learning what career opportunities exist within each organisation. A special word of thanks to Laura Vicinaite, Senior Human Resources Officer at The Shelbourne Hotel for facilitating this visit.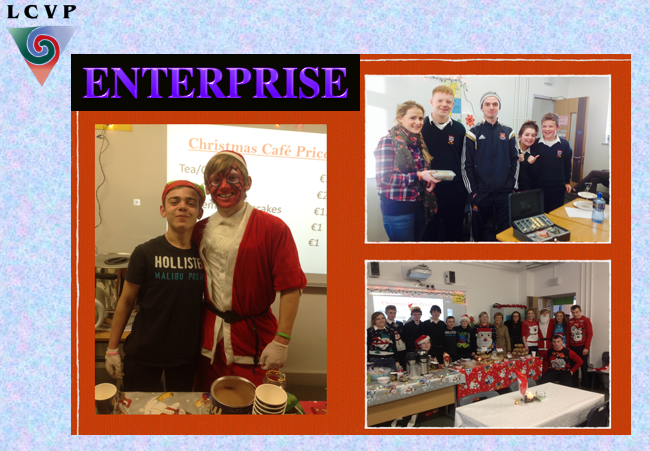 For more information please download the presentation below: