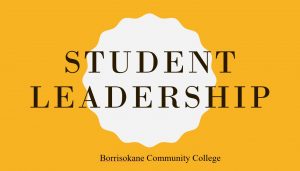 At Borrisokane Community College we endeavour to include our students in the day to day life of our college. Practical pupil participation is at the core of our Student Leadership programmes.
Students have ample opportunity to develop their leadership skills. Senior and Junior students can develop and refine their leadership potential through applying for the following:
1.The Student Leader System
2.The CAIRDE Mentoring Programme
3.The Students Council.
Role of the Student Leader
This is an exciting new opportunity to play a pivotal role in the development of leading teaching and learning in the college. It is our hope through the introduction of this Student Leader System (formally Prefect System), we will greatly enhance school life, by displaying positive leadership to all.
There will be 2 student leaders for every class group. (Junior & Senior)
They will support teachers in a supervisory capacity e.g: at Assembly
They will work alongside staff, giving practical help with the running of the school.
They will liaise with the Student Council.
They will represent the school at public events.
CAIRDE Mentor Programme
This initiative aims to make the transition from primary to post primary education more enjoyable and less threatening to our in-coming 1st year students.
Transition year students volunteer for consideration, complete an application form and are interviewed to assess their suitability for the project. They attend a workshop where their role is clearly shaped. Throughout the year they work closely with Mentors and the Year Head/Leader of Teaching and Learning to 1st Year.
Prefects
Sixth year students apply for this prestigious position at the beginning of their final year at school.  This Leadership Role allows student to become involved in supporting the school by volunteering their time for supervision in the canteen.  The group of Prefects meet regularly with the Deputy Principal to put forward ideas and support the school in the organising of events.
Student Council
Our Student Council is a representative structure through which students in our college can become involved in the affairs of the school, working in partnership with school management and staff and parents for the benefit of the school and its students.
They are consulted on important matters and act as the voice of our student body.
Our head boy and girl also sit on this committee.
Student Leadership Training
All of our student leaders have the opportunity to attend Leadership Training to encourage them to develop further their sense of responsibility and communication skills.
On this training course they will be given an opportunity to develop their leadership and communication skills in a positive environment. High standards are maintained on this course to enable students to practice their authority and responsibilities when leading others. The main aim of the course is to give our student leaders the confidence to stand out from the crowd, be as effective as possible and develop their personality while dealing with young people
"Leadership is communicating to people their worth and potential so clearly that they come to see it in themselves."
Stephen Covey