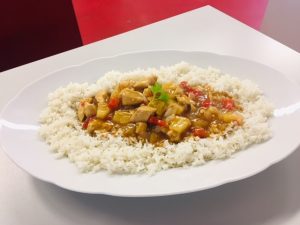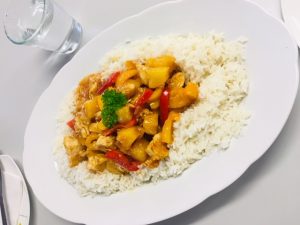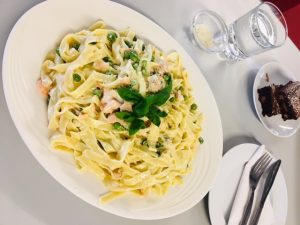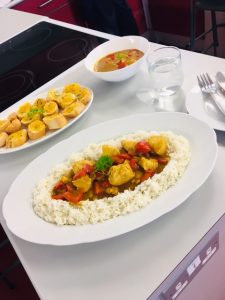 At Borrisokane Community College we promote Healthy Eating in the school canteen where only healthy food options are available.  We have received support from the Irish Heart Foundation to develop menus in the school canteen.
To promote healthy eating for students Home Economics is taught to all students in First Year and Transition Year.  Practical cooking classes where healthy food is prepared form a major part of these programmes.
We encourage families to consider Healthy Options when cooking at home.  The following links will give you some healthy recipes for Breakfast and Lunch.
Healthy Breakfast Recipes Click Here
Healthy Lunch Recipes Click Here
Below please find links to useful Websites.
Healthy Eating https://www.safefood.eu/Healthy-Eating/The-Food-Pyramid-and-The-Eatwell-Guide/The-Food-Pyramid.aspx
Healthy Recipes / Ideas for Healthy Lunches
Safe Food https://www.safefood.eu/recipes.aspx
Irish Heart Foundation https://www.nodrama.ie/recipes
Odlums High Fibre Snack Recipes https://www.odlums.ie/category/odlums-recipes/high-fibre/
www.indi.ie (Irish Nutrition and Dietetic Institute website) You will find a leaflet 'Are you packing a healthy lunch www.healthpromotion.ie
http://www.nhs.uk/Change4Life/Pages/healthy-lunchbox-picnic.aspx
What's on a food label https://www.safefood.eu/Education/Post-primary-(ROI)-/What-s-on-a-label.aspx
Health Promotion Physical Activity Get up, Get out and Get Active https://www.getirelandactive.ie/
Ways to live better https://irishheart.ie/your-health/ways-to-live-better/
Fuel your body https://www.safefood.eu/Healthy-Eating/Food-Diet/Life-Stages/Teens/Fuelling-your-sport.aspx