Borrisokane Community College School Notes
 Enrolments for School Year 2022/2023
Application Forms will be available on the school website from November 1st.  Further information will be available over the coming weeks on enrolment and viewing the school's facilities. Please keep an eye on papers and on social media.
Coding Club
Coding Club started this week during lunch time for 1st and 2nd Years.  They started this week with a basic block code called 'Scratch'.  We are looking forward to watching this club grow and develop over the next few months.
Sona Wellbeing
Thanks to Siobhan Connolly Hogan from Sona Wellbeing who delivered very insightful and encouraging workshops to our 5th Year students over the last two weeks.  These Resilience Workshops are great for positive psychology and wellbeing.
TY Activities
Our Transition Year students had another action packed week this week.  They enjoyed a trip to Derg Isle Adventure Centre in Scariff where a great day was had by all.  They were also involved in Future Leaders Training with Paudie Malone learning valuable coaching and refereeing skills.
TY Drama took a break from singing and acting this week and had a great time learning Zumba.
#CodeWeek
5th year Computer Science students completed Mission Zero this week as part of Astro_Pi challenge.  They wrote a program to be run on the International Space Station.  Well done to all.
School App
We are encouraging all parents/guardians to download the Borrisokane Community College App.  It will help keep up to date with events on the school calendar.  Details on how to download the App can be viewed on our website www.borrisokanecc.ie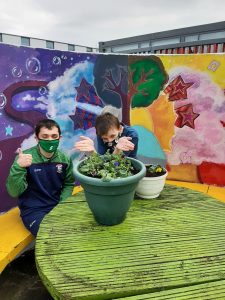 Borrisokane Community College students Oisin Slevin and Callum Ryan delighted with their work after planting some winter flowers in the Sensory Garden.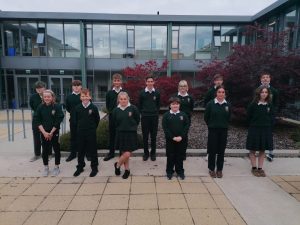 Borrisokane Community College Students Council L to R: Hanz Moore, Aoibhinn O'Gara, Isaac Clifford, Aidan Troy, Jody Ryan, April Slevin, Senan O'Brolchain, Dylan Lynch, Niamh Patterson, Kayleigh Brereton, Dylan Dockery, Rebecca O'Dwyer, Conor Maloney.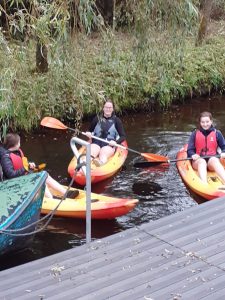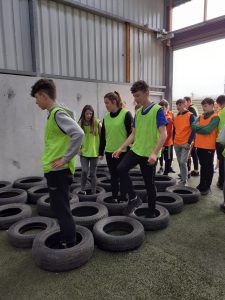 Borrisokane Community College Transition Year students enjoyed a wide range of activities on their recent trip to Derg Isle Adventure Centre in Scarriff.